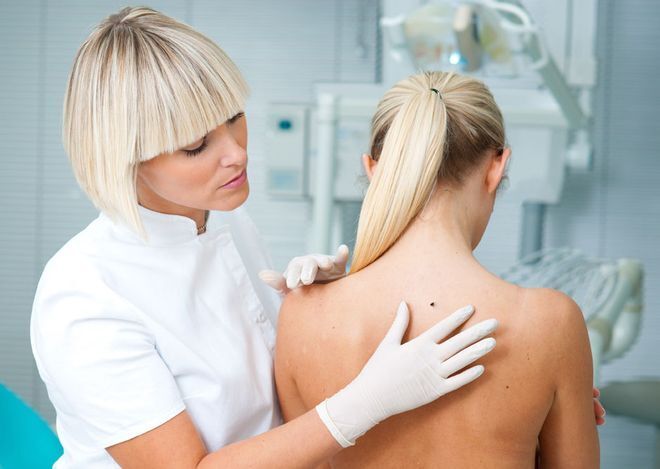 Can I use A Mole Removal Pen to Safely Remove My Moles at Home?
Monday, 25 February 2019

0

660

0
Skincare has become easier recently with a new technological innovation in cosmetic treatment of skin growths. Mole Removal Pens are plasma pens that can help you to remove small moles with any scarring, bleeding or inconveniences.
What is a Mole Removal Pen?
A mole removal pen is also similar to a skin tag removal pen as both are portable devices that can help you to remove any mole, pigmentation or spots from your skin without worrying about bleeding or scarring. Mole removal pens have also been tested vigorously to ensure that they do not have any negative dermatological effects on your skin.
Using a Mole Removal Pen
Mole removal pens and skin tag removal pens are easy to use. You should first of all, charge the device fully via the USB cable that is included in your package. Once the battery is up to capacity, the LED indicators will show a stable green light, letting you know that it is ready to use. Choose one of the needles and heads that come equipped and screw it onto the mole removal pen. You simply place the needle tip of the pen on the spot you would like to remove and switch it on.
Check the strength settings from 1 to 3 to see what you are most comfortable with. You can start from the lowest setting of 1 until you are comfortable with the operation. Hold down the "out" button at the bottom of the pen and move it around the mole or skin tag until it is no longer visible. The heat can be painful so adjust the strength settings until you are comfortable with it. It usually does not hurt any more than a sting from an ant. To be safe, test the pen on a banana or apple peel to be sure that you can use the pen properly without hurting yourself.
After using the mole removal pen, you should take care of the wound left behind by applying a salve of Aloe Vera gel or honey. After some time, the skin area will heal, and a scab may form to cover the area. Do not remove the scab or scratch it if it becomes itchy. Allow for about 20-20 days for the scan to fall off on its own.
Taking care of your Mole Removal Pen
Clean the tip of the pen with medical alcohol to disinfect the needle. If you need additional needles for multiple people, you can purchase add-ons from Dovosa.com to be more hygienic. You can purchase your skin tag removal pen from Dovosa.com today and give yourself the flawless skin that you have always wanted. Visit us today for your mole removal pen.

Your cart is currently empty.